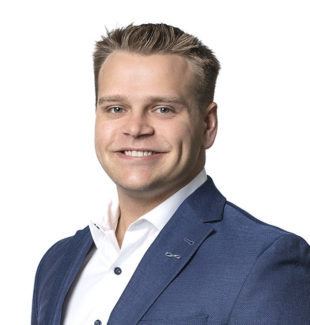 Tyler Dalton
Senior Associate
---
Tyler Dalton is a senior associate at Kaulig Capital, with responsibilities that include evaluating current and potential private equity, real estate, and capital markets investment opportunities.
Tyler has significant experience in corporate finance, private accounting, financial modeling, and process integration. Prior to Kaulig Capital, he worked in management consulting and family office services at Cohen & Co., collaborating with a global client base on best practices and implementing value-added solutions.
Tyler graduated from the University of Michigan-Dearborn with high distinction in 2019. A double major in finance and accounting with an economics minor, he earned Dean's List recognition eight times. He was also awarded the 2019 Chancellor's Medallion during commencement as the class's most outstanding business school graduate.
While at the University of Michigan-Dearborn, Tyler played varsity hockey, twice serving as the team's assistant captain and helping the Wolverines to 99 wins and four national championship tournament appearances during his four years of competition. Tyler also excelled off the ice, utilizing his leadership positions with platforms like the Student Athletic Advisory Committee and the Emerging Leaders Council to support the greater Detroit community.